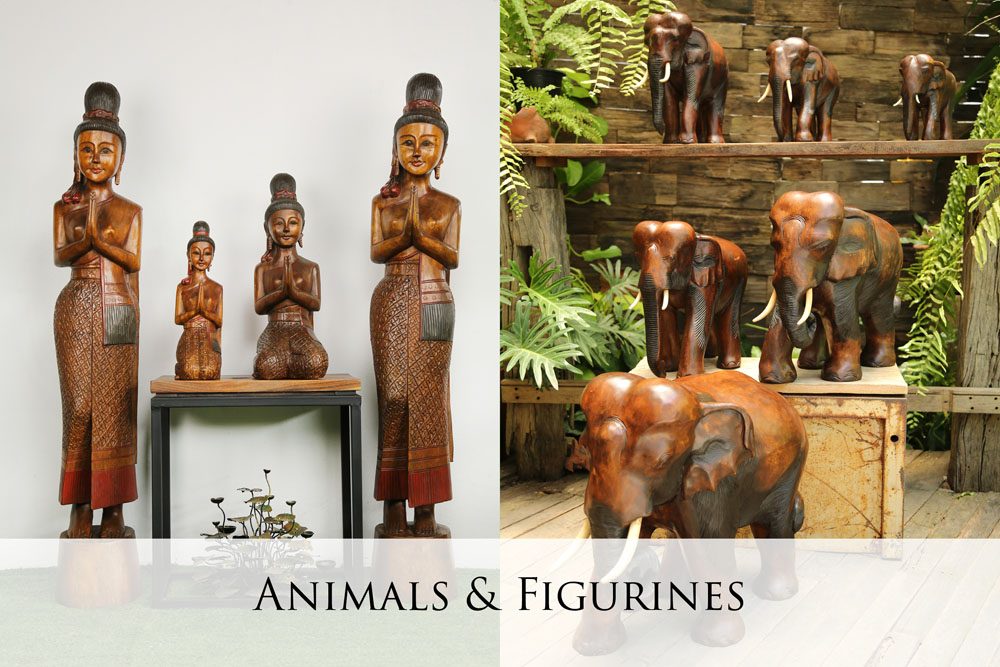 From Stunning Handcrafted Sawasdee Ladies and Large Wooden Carved Elephants. We have an Amazing Range of Handcrafted And Hand Carved Figurines.
Our Range Of Handcrafted Animals Include Wooden Elephants Carved by Master Carvers, Happy Buddhas, Sawasdee Ladies, Stunning Wooden Carved Owls. There Are Many More To Choose From.
Our Range Of Hand Carved Elephants Means You Can Choose Which Best Suits Your Home. These are From Our Massive 20″ Elephant to The Baby 6″ Elephant. These Looks Simply Stunning And Will Become A Family Heirloom In The Years To Come.  As A Pair These 20″ Elephants Look Sensational And Will Become A Talking Point .
Check Out Our Stunning Range Of Handcrafted Figurines These Will Bring A Unique And Amazing Look To Your Home. From Sawasdee Ladies To Happy Buddhas Also These All Look Stunning.
Our amazing Range Of Owls These Beautiful And Proud Animals Will Bring A Sense Of Calm To Your Home. All Of These Are Hand Carved By Master Carvers In Thailand. From the Smallest To The Largest These Owls Look Amazing.
Imported From Around The World From Our Talented Artisans Direct to You.
Because Our Home Decor Is Unique It Will Look Stunning In Your Home.
Buy From The Importer And Save.